Chaldal Limited Job Circular 2020 has been published by Authority. In all 09 Warehouses of Chaldal Limited (Dhaka), recruitment is underway for bikers, cyclists, delivery executives, store keepers and night shoppers .
Chaldal.com is a Bangladeshi online grocery and food products provider, founded in 2013. Chaldal is a Bengali word meaning (Chal means Rice, and Dal means Pulses). Chaldal was founded by Waseem Alim (Founder and CEO), Zia Ashraf (Founder and COO), and Tejas Viswanath (Founder and CTO).
It sells fresh fruits and vegetables, meat and dairy, groceries, and personal care and household items via its website and mobile apps.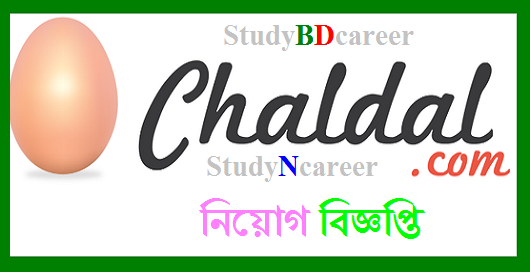 Chaldal received financing from IFC (International Finance Corporation), World Bank. The company received financing from other private, national and international venture capitalists.
It is currently serving all of Dhaka City, except certain parts of Old Town. Now they deliver 2200+ orders per day and serve almost 20000+ household across Dhaka city.
Company 

Summary

:
Native name: Chaldal
Type: Private
Industry: Food and grocery
Founded: September 2013
Headquarters: Dhaka, Bangladesh
Number of locations: 50 (2018) Area served.
Warehouses
To ensure 1-hour delivery, Chaldal maintains 9 different micro warehouses across Dhaka city. The representatives prepare and maintain the stocks for delivery.
They have warehouses in Hajaribag, Banani, Rajarbag, Mirpur, Uttara, Dhalibari and Kallyanpur, Rampura and Jatrabari. All the products are stocked in those warehouses.
Product sourcing
Chaldal only sells authentic household products sourcing from wholesalers, importers and manufacturers from different brands like Unilever Bangladesh, Reckitt Benckiser, Square Group, Pran limited etc.
Chaldal Limited Job Circular Details:
Organization: Chaldal Limited.
Name of the position: bikers, cyclists, delivery executives, store keepers .

Vacancy: Not Specific.
Educational Qualification: JSC/ SSC/ HSC/ Honours.
Experience: Biker positions must have a license.
Salary: BDT. 10,500 – 16,500 TK.
Age: No Limit.
Official Website: chaldal.com
Other Benefits: There are benefits of 01 days leave and attractive bonus after every 03 days.
Contact Address:
Please Call: 01401110751, 09643210004, 09643210007
If you do not have a phone, you can knock on our website's Live Chat.
Email: logistics@chaldal.com
Direct Contact Address: 165 (New 47) DIT Extension Road Fakirapool (2nd floor of Hotel Al Salam).
Contact time: 9am to 6pm.

Chaldal Limited Job Circular 2020
Source: Official Website
Application Deadline: Not Specific
More Job Circular:
3100 prisoners can be released.
Direction to fire if Lockdown does not comply.
Holidays have been extended till April 11.
Job Conclusion :

Here is an update on all work related to the Chaldal Limited.You will get all updates from 2007 to 2020 last year. Chaldal Limited was published in the last 2019 years.Best Electronics Ltd has just released the new circular for 2020.Our website contains all information related to this notice.
We have analyzed all the information here for your benefit. Here is what you need to know to apply for a job in the Chaldal Limited . How to apply, how to apply to an address, how many people to take, how many postal applications will be available, how much money will be available for any position, how many people can apply anywhere, how much money will be fixed, how much money to apply.