If the pandemic has taught us anything, it is that doing business and working online can be effective. Most people got to appreciate the importance of e-commerce and other internet platforms to do their businesses, such as social media, email marketing, etc.
All these platforms require good graphics to appeal to clients. Since people these days can conduct business and other things on the phone, they require good and illustrative graphics that will be good to look at.
That's when digital illustration jobs come in handy. Different online platforms and media houses require digital illustrators to produce relevant content, like films, games, ads, etc. Read on to learn about some new illustration job opportunities that are available.
2D-Artist-Illustrator for TikTok
TikTok in Mountain View, California is in search of a 2D illustrator who has strong digital painting, illustration, and conceptual skills. You must be able to work full-time, and you must be willing to take a remuneration ranging from $66,000 to $87000 per year.
You must have experience with Adobe illustrator, Adobe After Effects, 2D Animation, and Painting skills. Find out more about this job on the TikTok career site.
Junior Designer, Penguin Young Readers
Penguin Random House LLC is looking for a junior designer to work on children's books in a fast-paced, exciting, and deadline driven environment.
Some of the roles you'll be given include designing and managing various formats, like readers, Mad Libs, 8x8s, and helping the designing team in a design capacity.
You must have at least 1 year of design experience, sharp communication skills, and a strong online portfolio. You can apply for this position on the Penguin Random House career site.
Junior Designer at Ogilvy
Ogilvy in Washington D.C. is searching for a full-time junior designer. You must be self-driven, social, and digitally savvy entry to work with their D.C. creative team. You must possess typography, and layout exploration skills. Apply for this job and get to join Ogilvy's great team.
Designer, Ironpaper
Ironpaper in Charlotte, NC is looking for a full-time digital designer with a strong online portfolio in interactive or web and graphic design. Your tasks will include designing new concepts for websites, landing pages, marketing assets, and many other duties.
Also, you'll create UX strategies, create fantastic design solutions for customer projects. For benefits, salary, and how to apply, then check out the Ironpaper career site.
Graphic Designer for Rip Media Group
Rip Media Group in Hollywood, California is looking for a graphic designer for their production company. You must be a fast learner, creative, detail-oriented, and solution-focused. Visit their site to see the type of videos and projects they create, and then apply.
Junior Graphic Designer at HH Global
HH Global in Mountain View, California needs a junior graphic designer to work full-time. You must have Typography, Microsoft Excel, Adobe Illustrator, Adobe Creative Suite and Adobe InDesign skills. Check out the company site to apply.
Part-Time Graphic Designer at Bustle Digital Group
Bustle Digital Group are looking for a graphic designer to develop their custom art. You should be in position to work 3-4 days weekly during business hours. You will work with lead editors for each site to showcase a regular brand. Apply on the company site now.
Graphic Designer in Arizona
The state of Arizona is searching for a full-time graphic designer to work under general supervision of Communication Director of the State Secretary. Find more about this job on the Arizona state website.
Communication Designer, Instagram
Facebook in New York is searching for a communication designer to work full-time. Facebook are builders at heart who help people build a community and bring the world closer using different family apps and services. Apply on the Facebook career site if you want.
Graphic Designer at Wonderist Agency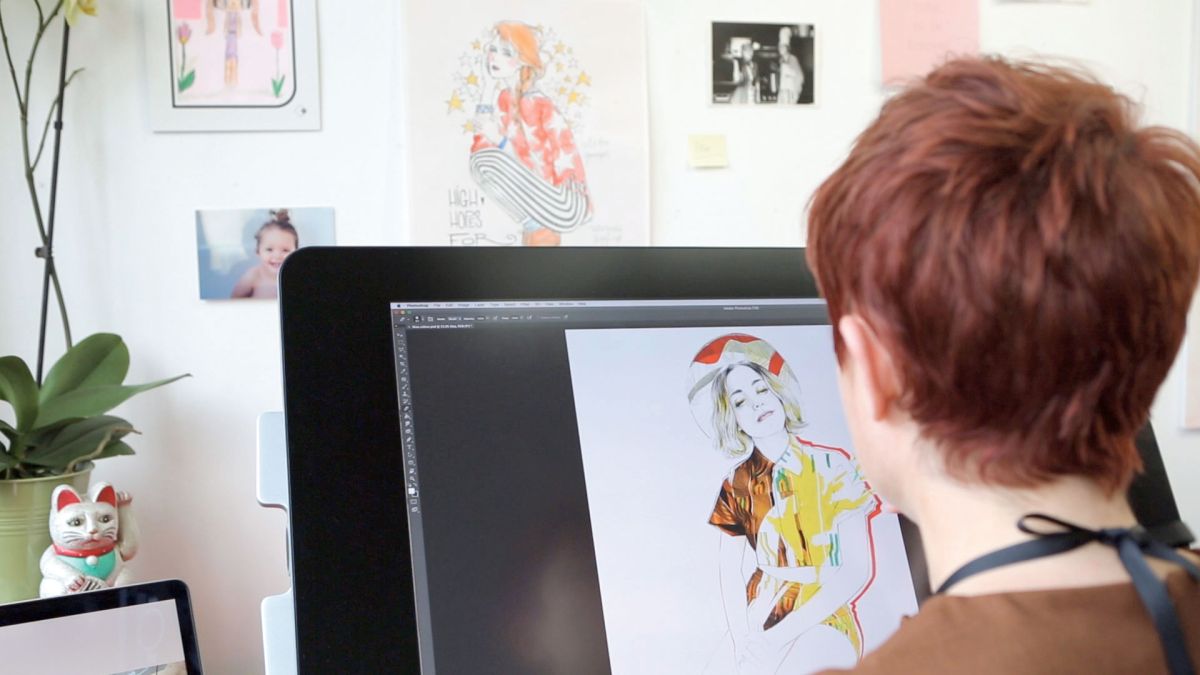 Wonderist Agency in San Diego, California is searching for a full-time graphic designer to join their small team and work in a fun-loving marketing agency. You must possess UX, Typography, Sketch, Color Theory, and web design skills. Learn more here.
The Bottom Line
There are various illustration jobs if you know where to look. The beauty about these jobs is that you can even work remotely. You will need to create a strong online portfolio, and subscribe to job boards, so you can get notified in case a job that matches your skills has been posted.