Usually, having a career in sales requires a lot of travel. However, with remote jobs picking up over the last decade, sales jobs have also had a subtle change. The shift to remote work has been accelerated by the current pandemic crisis.
With many people finding themselves between jobs, this is the perfect time to shift to work-from-home profiles. The position of an online salesperson has the same requirements as that of an onsite role.
However, you will need a higher level of soft skills since you will need to engage with people remotely. You should also be self-driven and disciplined to work online. Read on to learn how you can apply for online sales jobs.
Responsibilities
You will need excellent communication skills to engage with clients via chat, phone, and email. Besides, it is a challenge to maintain a work-life balance when working remotely. You should prepare yourself to define clear boundaries between work and your personal life.
A salesperson is the face of the company and the main point of contact for customers. They need to be able to identify potential leads and engage with them online to pitch their product. They should have up-to-date information about the product or service to be able to answer customer queries.
They should be courteous and should handle customer queries promptly and professionally. They should be adept at troubleshooting by investigating customer issues and be able to come up with tangible solutions.
They will need to gather information on rival products, such as their price, delivery schedules, and sales techniques. They should be good at analyzing the current projections and helping develop sales strategies.
Qualifications
Preparing daily call reports, weekly work plans, and periodic territory analyses can also be part of their duties. To apply, you will need at least a high school diploma or GED.
Some companies also insist on a B.A. or B.S. Degree with a specialization in marketing, advertising, sales, or business administration. If you have work experience in a similar role, this would surely be an asset.
Skills
Possessing lead management and customer-facing soft skills can put you way ahead of the other candidates. The hiring manager might also assess you on your prospecting and skills of persuasion.
Your technical acumen and scalability in terms of acquiring knowledge about the product are likely to be assessed. Since you will be working closely with the sales team, your aptitude for team dynamics will also be assessed.
Many times, online work might involve distributed teams in different time zones. In such cases, cultural sensitivity, and the ability to get along with cross-functional teams is a definite asset.
How to Apply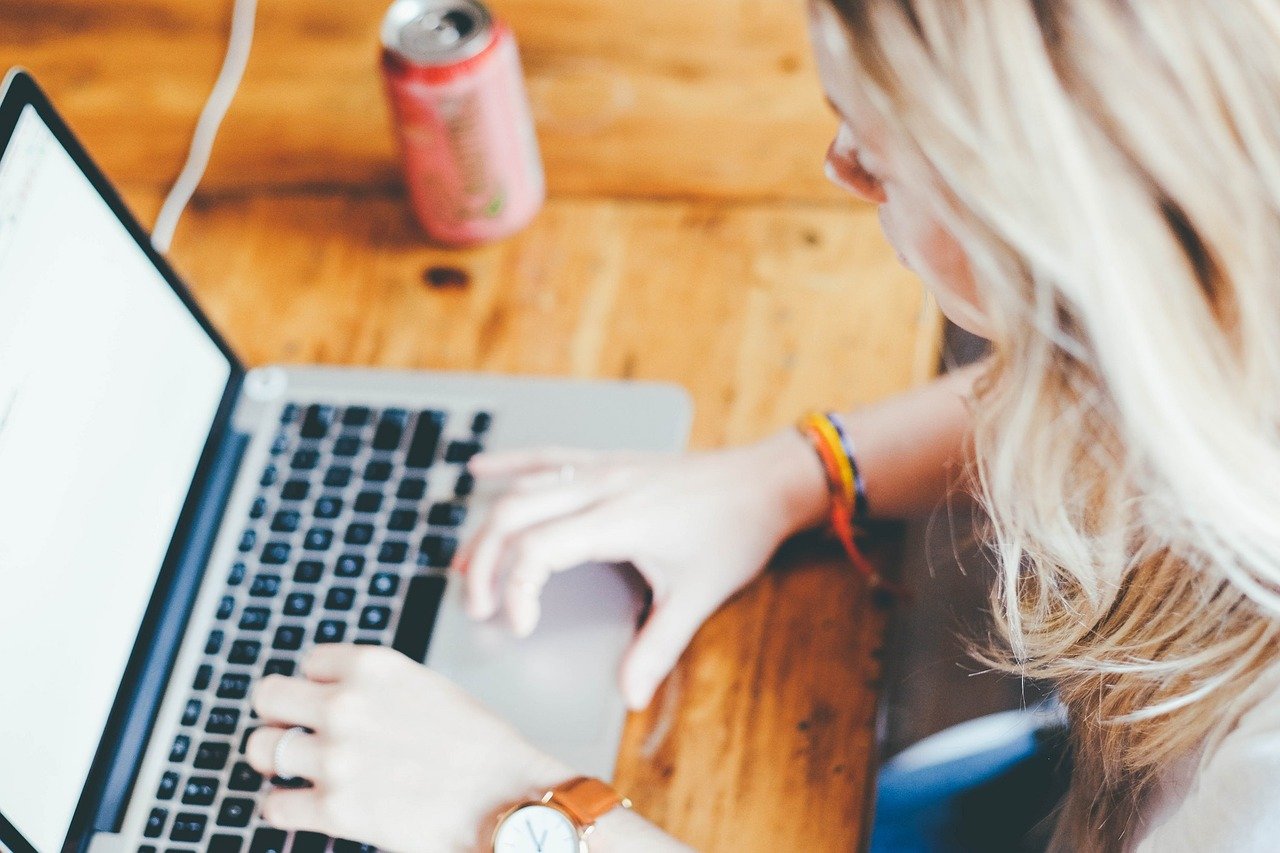 While applying, make sure to mention your education, any relevant certifications, and work experience, if applicable, in a similar capacity. Your resume should be well-crafted and accompanied by a well-worded cover letter.
Any team experience will add value to your resume, so make sure to include this. Be sure to highlight any knowledge of marketing software when you mention your skills. Possessing analytical skills to be able to interpret data is a sure asset.
There are many websites online, such as Indeed, LinkedIn, and Glassdoor where you can find job postings for an online salesperson. You can also look up company websites and apply to them directly.
This way you will be able to follow up on your application. The average salary for sales representatives in the U.S. is between $30,000-$45,000.
Conclusion
If you feel that your education and skills are a match for this type of job, then go ahead and apply for a role in this field. Make sure to consider this information if you are interested.