[nextpage]
There are so many things to know about the famous creator of the beloved Mickey Mouse character that we all grew up with. Many other characters from storybooks have also come alive because of the work of Walt Disney and the team of artists working for his company. However, with this famous artist, it was not always moonlight and roses, and he had to fight against many adversaries to get to the top in the industry. Many stories have been told through the years of the controversial company of Walt Disney, or so the newspapers wanted people to think, at least.
Click Next below, and read on if you want to learn more things about Walt Disney that people love to talk about.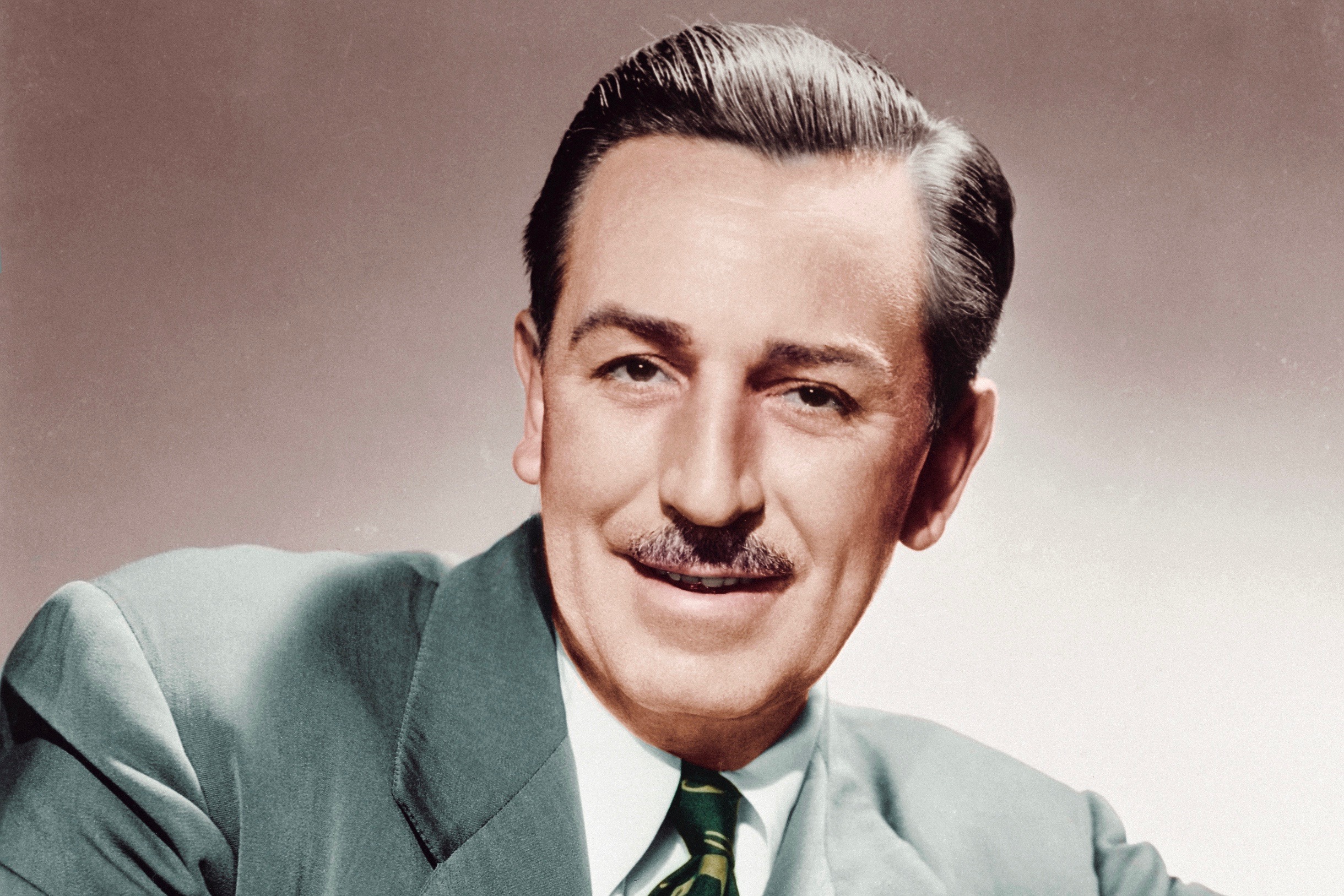 [/nextpage][nextpage]
He Was a Devoted Family Man
Despite all the rumors about Walt Disney regarding family values, he was a very devoted father to his two daughters and his wife. In fact, he drove his daughters to school every morning until the day they learned to drive to school on their own. To quote one of his daughters, they were not raised with the idea that he was famous. To them, he was just their daddy.
[/nextpage][nextpage]
Walt Was Ripped Off by Universal
When he had just started out with his company, he made a deal with Universal Studios to create animated characters for them. One of these characters was Oswald the Lucky Rabbit, but when he quit working for Universal, they took over the character and kept on making new Oswald cartoons without Walt Disney. They even changed the character's looks and personality but kept the name because the cartoon was a huge success and had become quite popular. However, Walt got nothing from it.
[/nextpage][nextpage]
He Started Out Drawing Ads
Before Walt Disney started his company, he worked for an advertising company as an artist drawing for them, but it did not last long. After a month, he was laid off and secured another job for a Kansas City film ad company, where he was first introduced to animation. Before he started working for this company, he first tried to earn money on his own, but that failed, so he had to apply for a job at this company.
[/nextpage][nextpage]
His First Attempt at Business Failed
His first attempt to start a company failed after some time because of a lack of funding, and without money, the company eventually failed. He was forced to file for bankruptcy after a very bad deal, and he closed down the company completely. The company was called Laugh-o-Gram Films, Inc. This was after he saw the potential in the new animation idea he had learned about while working for the film ad company in Kansas City.
[/nextpage][nextpage]
His Relationship with His Father Was Not So Good
Walt Disney had quite a strained relationship with his father because his father could not understand his obsession with this type of career and silly entertainment. When Walt wanted to join the army, his father refused to sign official documents that confirmed his legal age to join the force. Luckily for Walt and all the fans of Disney characters, his father did pay for his cartoon lessons, and that made Walt respect him even more.
[/nextpage][nextpage]
He Was Friends with Ray Kroc of McDonald's
Walt Disney met the founder of McDonald's while he was in the army. Kroc also faked his age so he could join the army during World War I. Ray called him Diz and said that Walt was quite a strange duck while they were serving together in training camp at Sound Beach, Connecticut. Ray Kroc even tried to open a McDonald's many years later in Disneyland, but that never happened.
[/nextpage][nextpage]
Walt Loved to Entertain from a Very Young Age
As a kid, Walt Disney loved to entertain and perform and got dressed in costumes to entertain other people with his performances. He loved his cadet uniform in school and also loved all types of jobs that required you to wear a uniform and have certain dress codes. This was the reason he was first drawn to the entertainment industry. He also had a love of drawing from a very young age.
[/nextpage][nextpage]
Walt Disney Started Making Movies After Leaving School
Walt Disney wrote a letter to his school principal that he found school disgusting, and he left school to start making movies on his own. Walt and a friend, Russell Maas, invested their money in a movie camera and started making amateur children's movies on their own. This was just the beginning of the great things that would come many years later when he was a bit older and had gained a lot more experience and confidence.
[/nextpage][nextpage]
He Copied Someone Else's Theme Park Idea
Some of Walt Disney's ideas for a theme park came from an amusement park in Copenhagen called the Tivoli Gardens. He was greatly inspired by this theme park, and since he had his own characters, he created Disneyland to entertain the children back in his home country. This was one of his best ideas, and many children will thank him for that, even if he got his inspiration from a faraway land.
[/nextpage][nextpage]
He Was a Hard Worker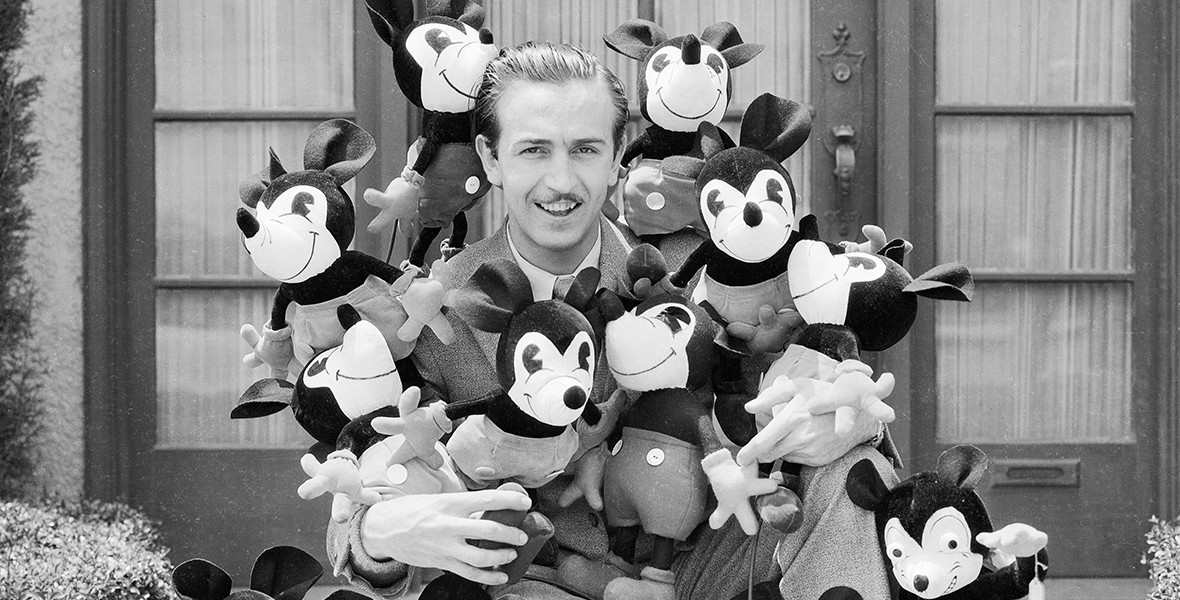 Walt was ordered by his doctor to take a vacation after his health got quite bad and he needed to take some time to rest. While Walt Disney became quite popular during the time of the Depression, it was not an easy feat and took some hard work from the founder of the company. Right after he got back from the vacation, he started working straight away and even built himself a new home to make up for the wasted time.
[/nextpage][nextpage]
He Faked His Birth Certificate to Join the War
To be allowed to join the army during World War I, he forged his birth certificate to say he was the legal age of 17. The forged document showed that he was 18 years old, and he succeeded because his artistic background helped him make the document look authentic. He joined the Red Cross Corps and was shipped off to France during World War I. He became a driver and drove ambulances for the hospital.
[/nextpage][nextpage]
Epcot Was Meant to Be Futuristic
That was the intention of Walt Disney when he built Epcot. He wanted it to be a futuristic land where people could live. This new community would be home to more than 20,000 people and would never stop expanding in the future with new technology. Disney's own words were that it would be a community of tomorrow that would never be completed and that would always introduce and test new technology and systems.
[/nextpage][nextpage]
Many Thought Snow White Would Fail
When Walt Disney started to make his first full-length feature movie, Snow White and the Seven Dwarfs, nobody thought that it was a good idea and they said it would fail. However, Walt pressed on and made the movie that became a huge success. After many delays and production issues, it was released to the public. Everybody loved the movie, and history speaks for itself. This film made Walt Disney even more famous.
[/nextpage][nextpage]
Walt Funded Disneyland with His Own Money
When he started building Disneyland, all the funds needed to build the theme park came from his own pocket because nobody wanted to give him the money to do it. This actually motivated him even more to complete the project, and for that, countless children around the world are happy. He even sold his life insurance policy to help in the funding and started his own company to do the work on Disneyland.
[/nextpage][nextpage]
The Disney Logo Is a Fake Signature
The Disney logo is a fake signature of Walt's. He actually trained his employees to write his signature. He then used the fake signature developed by his employees and used that in the logo of all Disney products. It became popular and can be recognized around the world. The Disney signature on the logo is a good forgery of Walt Disney's signature that was developed by his employees.
[/nextpage][nextpage]
He Was the First Synchronized Sound User
The first cartoons made by Walt Disney were made with synchronized sound that matched up with the actions of the characters on the screen. This was the first time it was used to make cartoons, and he wanted a challenge after the first two cartoons that he made were silent. For the first cartoon with sound, Walt had the voice actors, orchestra, and the sound effects perform their parts live in the studio with a large ball printed on the animation to keep time.
[/nextpage][nextpage]
There Was Nearly No Mickey Mouse
The first name Walt selected for his favorite mouse character was not Mickey. It was Mortimer Mouse. Luckily, his wife convinced him to change it to Mickey. She told him that the name Mortimer didn't sound good for a mouse and he should call it Mickey instead. Imagine how a T-shirt with the name Mortimer Mouse would look or sell. Thankfully, he listened to her and changed it, and as we all know, the rest became history.
[/nextpage][nextpage]
He Was Also an Inventor
Walt invented the TV and film storyboard that is used widely around the world these days. It is widely used in film and television productions to make the work easier for everyone. The first time this method was used was in the Oscar-winning short cartoon film, Ferdinand The Bull.
This was a great way to plan out their shorts and have far better control over the final outcome of the film or TV production. Few people know that Walt is the actual inventor of this very practical method to help the whole cast.
[/nextpage][nextpage]
He Used Real Animal Models
When he made the movie, Bambi, Walt Disney wanted to make the characters look as much like real animals as possible. He achieved this by bringing real animals to the studio and letting his animators study their natural movements so that they could copy it and make it look real. His team of animators was guided by art instructors while they were drawing these animals to make them close to reality but still look and move like cartoons.
[/nextpage][nextpage]
Walt's Miniature Hobby
When Walt discovered miniatures, he became quite obsessed with these small real-life depictions, and he had a large collection of them. He came up with an idea to display many of these miniature things of life, and included in the collection were ones he made himself.
These ideas were worked into many different miniature roadshows in Disneyland to use them as entertainment. He admitted that these miniatures were a type of escape from the stress of the studio.
[/nextpage][nextpage]
Opening Day of Disneyland in 1955 Was a Disaster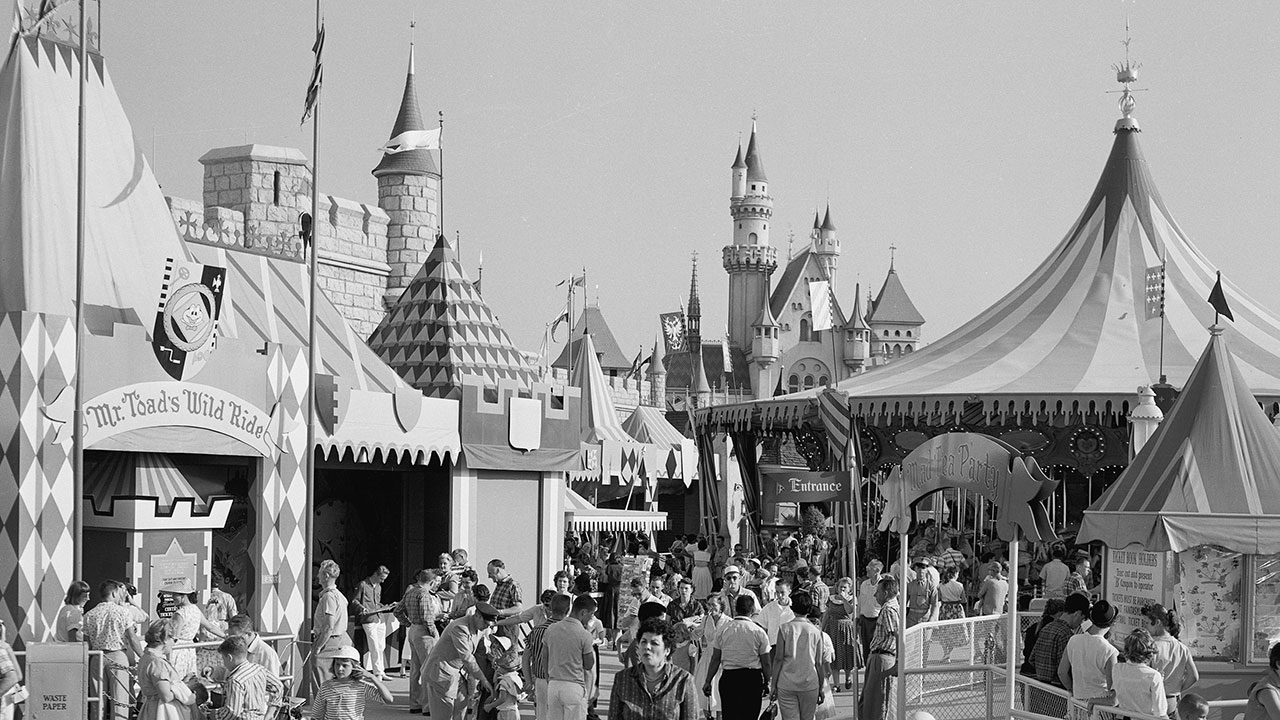 The first day Disneyland opened was a complete disaster for Walt. The weather was so hot that the high-heel shoes of the women sank into the asphalt. There was also no water in the drinking fountains because the plumbing people were on strike the day of the opening, and even some of the rides did not function properly. However, Walt did not allow that day that the critics called Black Sunday to ruin his dream. He just got back up.
[/nextpage][nextpage]
Neighbors May Have Been the Reason Why He Started Drawing Professionally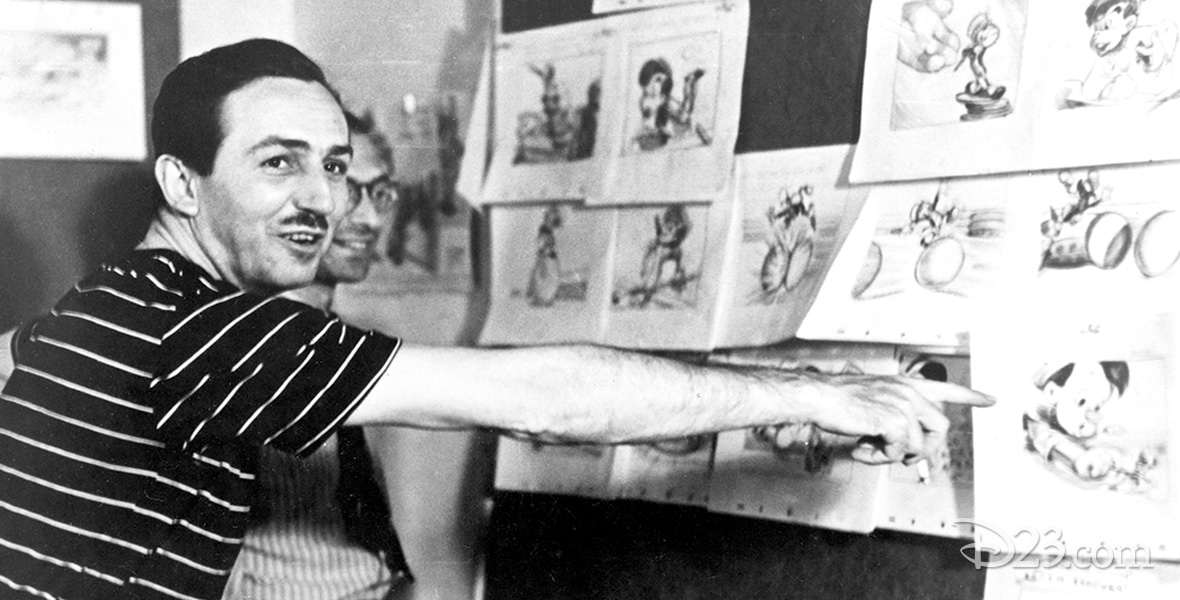 Were it not for the neighbors of Walt Disney when he was younger, he might not have become interested in becoming an artist at all. One day, his neighbor asked him to draw a picture of the man's horse, and he was paid for it.
Walt also met a boy named Walter Pfeiffer who introduced him to the world of movies. Walter's family was involved in the theater and vaudeville, so without them, he might not have been in the movie industry.
[/nextpage][nextpage]
He Holds the Record for the Most Academy Awards
Walt Disney won a staggering 22 Academy Awards for many different shorts that were created by him during his long animation career. He also received some honorary awards for some of his creations, and Mickey Mouse is one of those statuettes. He was also nominated nearly 60 times for shorts, as well as for feature-length movies. These numbers are both records that still stand after so many years.
[/nextpage][nextpage]
Disney World Was Named After Him So People Would Remember Him
Walt Disney's brother, Roy, insisted that Disney World be named after his brother. Roy postponed his retirement just to make sure that Disney World was completed, and he stayed to oversee the project and to make sure that everything went according to plan. Half a century after Walt Disney's death, this park is still the most visited park in the world.
For more incredible and interesting things about Walt Disney the artist and movie maker, go here or see the following YouTube video.
[/nextpage]